@Angelus wrote:

Shadow of Mordor
:) Thank you for indulging my PSP obsession.
I don't wanna sound like a cop-out but honestly there ain't nothing like Shadow of Mordor on PSP as the game itself was pretty unique.
Here's the thing, if you're looking for gory hack n slash titles where you violently kill mythological creatures you got God of War Chains of Olympus, God of War Ghost of Sparta and Dante's Inferno. All three of these games put you in permanently hostile environments like Mordor
You also have Undead Knights where you have ridiculous amounts of blood n guts. You can also command a load of zombies and send them to their deaths, kinda like with the orcs in SoM. The environments are comparable too, although this definitely isn't open world.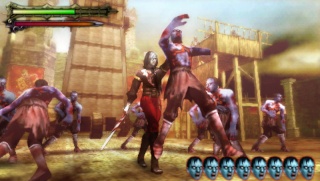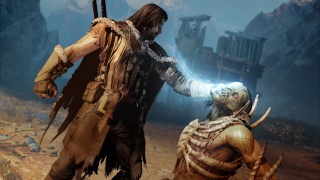 If it's the Nemesis system you like, I'm afraid there's nothing quite similar to that aside from the challenge brought about the level-scaling in Tactics Ogre: Let Us Cling Together.
Personally I do think the best option is Assassin's Creed Bloodlines which has the open world stealth focus of Middle Earth Shadow of Mordor (which arguably stole it from the AC franchise in the first place) and it has good combat too, meaning full blown sword fights are a viable option. Sure the camera control is awkward and the environments are a little bland. But there's still a lot to enjoy in this title. Just imagine those Templars are Uruks and you're good to go.