So i decided to set up a computer build for a friend who was interested in getting a gaming PC
Unfortunately he decided to pull the plug at the very end
so all the work i did for him was
thrown to waste.
But i thought i should just share it with others, so i decided to share it with the G7 community since
it is mostly made up of console gamers, maybe it will get one of you interested like my friend
did at one point.
So before i start with the parts i just gotta say that this is as the titles says a "budget gaming PC" so
no it won't have amazing specs but it will be good enough to give you a very good gaming experience.
I'll try to explain the reasons to why i chose those parts.
Starting with the CPU, most games don't need more than 4 cores, so going with a CPU with more than 4
wont really make your games any better. AMD offers far cheaper 4 core CPUs than Intel does, and their
latest FX series offers the FX-4100 for a very low price $110
This CPU gets better if you overclock, but to do that you will need a better heatsink.
http://www.newegg.com/Product/Product.aspx?Item=N82E16819103996
To go with the CPU i chose a cheap yet solid motherboard from ASRock, it has all the features you need
and some you probably won't use, but thanks to its support for CrossFire it will assure you some space
to upgrade in the future when needed. For $90 it really is quite good. :content:
http://www.newegg.com/Product/Product.aspx?Item=N82E16813157280
It can't be a gaming PC without the video card, there are many paths you can take really, depending on
what features you want, whether its Eyefinity or Physx. But being in a budget i chose the XFX 6870.
Here some stats on this card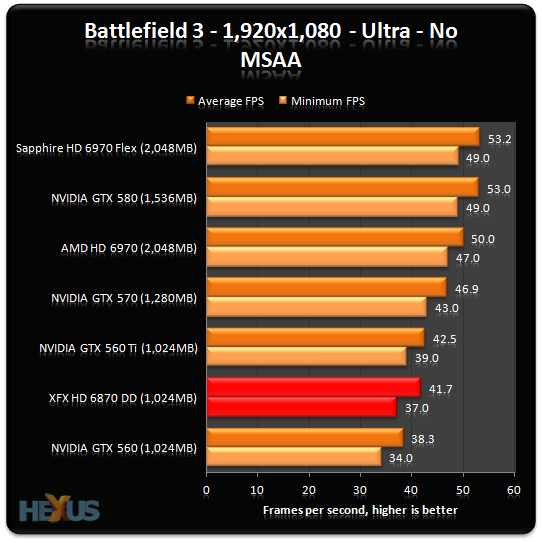 i thought about posting other benchmarks but if it can handle battlefield 3 then you know its gotta handle
every other game out there. The price of the 6870 ranges depending on which you get, whether
an overclock or 2GB version, but for $180 it is a good card for gamers on a budget.
http://www.newegg.com/Product/Product.aspx?Item=N82E16814150561
Thankfully AMD offers great memory as well, being in a budget i decided that going for what you need
should be good enough, 4GB or RAM is where it is at. And to take advantage of dual channel on the
motherboard i decided to go 2x2GB. RAM is pretty cheap so if you ever need more than 4GB of RAM
in the future, it should be quite simple to upgrade. For $34 it is a good choice to go with and
fits with the whole AMD themed rig
http://www.newegg.com/Product/Product.aspx?Item=N82E16820103007
HDD space is important, and how much space you think you want really depends on the person, i however
wend with 500GB of space, Western Digital HDD which tend to be good. If that isn't enough space
for you then you can easily upgrade it to 1TB for a bit more cash if it is worth it. $80
http://www.newegg.com/Product/Product.aspx?Item=N82E16822136769
To power it all up chose a cheap 680Watt power supply that should be more than enough to
power everything up, it is however not a modular psu, so it will get messy inside the case,
you can put a few extra buck on a modular power supply or one with some more watts
in case you decide to CrossFire the video card in the future, to increase performance $55
http://www.newegg.com/Product/Product.aspx?Item=N82E16817148022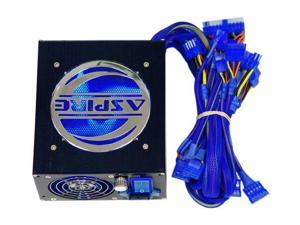 The case is really personal preference, being on a budget i decided to go with a Mid size case that
would have some good cooling and space. For $40 this case seemed like a decent one to go with.
There are other good cases for the same price range, Cooler Master has some nice ones.
And last but not least, Windows 7 Home Premium $100 Or ask your tech college teacher for a free version.
For $690 you will get a great performing gaming PC that will play all the latest games in max settings
and 1080p with some good frame rates, if you invest at least $50 more into the HDD and power supply
you will get more space and a better PSU that will ensure you have enough Watts when the time to CrossFire comes.
Thanks for reading, leave your thoughts below :nyan: