So I'm planning to build a PC for a sort of school project in "computer repair II" class which will be next semester,
I'm not so much of a tech person, but i ain't all that ignorant either (at least I don't think so) the teacher and students who have already build computers are gonna be helping. So i'm not all that worry about the process of building it.
What i'm not all so sure about however is the parts that i should choose, i have actually spent hours looking into hardware
and everything that i'm gonna need to build the PC, but it never hurts to hear what others have to say, and perhaps
point out mistakes and give some advice.
Why not just ask the teacher or students in class? well i don't really know any of the geeks from my "computer repair I" class, and i don't know the
teacher that well. I just don't wanna go up front and show everyone the parts i chose and end up looking like a total noob in front
of everyone cuz i chose horrible hardware. I will of course let them have a say on what they think i should choose after i'm done.
I know only some people on here are PC gamers, and i should probably choose another forum to ask advice, but i tried that
before and the whole community ignored my post, guess a noob like me doesn't deserve tips on a PC forum.
So i'll post what i have chosen, and hopefully the G7 community will help me out. :cheers:
Starting with the CPU
Intel Core i5-2500K Sandy Bridge 3.3GHz (3.7GHz Turbo Boost) $215
I choose the core i5 2500k because the price is about the same as the new FX 8120 amd CPU which is an 8 core processor,
and it actually outperforms it in many tests.
The CPU cooler
ZALMAN CNPS9900MAX-B 135mm Long life bearing CPU Cooler Blue LED $70
I was gonna go with a cheaper cooler like the V8 ( it looks uber cool ) but i really liked the black pearl nickle plating, plus blue lights
The Motherboard
ASUS P8P67 DELUXE (REV 3.0) LGA 1155 Intel P67 SATA 6Gb/s USB 3.0 ATX Intel Motherboard with UEFI BIOS $215
I had a hard time choosing a motherboard, mostly because i wanted a red ASUS motherboard that was compatible with intel but they were all
too damn expensive, so i had to go with blue at the end, i compared many of them and was happy with this motherboard's features and price.
The GPU
SAPPHIRE Toxic 100312TXSR Radeon HD 6950 2GB $290
I looked and compared many 6950's, read reviews and what not, this card seemed to be faster than most of the others (880MHz core clock)
and it is also a 2GB, while some of the others were 1GB. Also it has a blue logo which matches with the blue theme 8)
The Memory
CORSAIR Vengeance 16GB (4 x 4GB) 240-Pin DDR3 SDRAM DDR3 1600 (PC3 12800) $100
The main thing i was looking for was blue memory, and was happy to find these, i thought the price was reasonable for 16GB.
The HDD
HITACHI Deskstar 7K1000.C 0F10383 1TB 7200 RPM 32MB Cache SATA 3.0Gb/s 3.5" $110
I was looking for a cheap 1TB HDD, there were a couple, some very good ones were all sold out, so i ended up with this one.
The power supply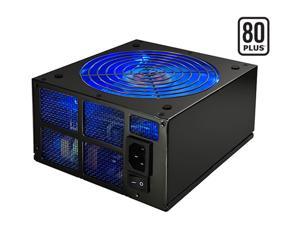 Rosewill Xtreme Series RX850-S-B 850W Continuous @40°C ,80 PLUS Certified $100
I know its more power that what i need, but i am planning on getting a second 6950 later on, so i thought i might as well get enough
watts that will allow me to support two of them, i thought the price was good, also it has a blue light :)
The optical drive
ASUS 24X DVD Burner $20
I wanted to go with a Blu Ray as well, but it is not really necessary at the moment, i do all my movie watching at the living room. Cheap price.
The computer case
Antec Twelve Hundred V3 Black Steel ATX Full Tower $160
Fits video cards up to 17.5" big, washable air filters, cpu cut out for easy cpu cooler installation, and perforated front bezel for enhanced air intake.
I liked all them features, i still think i can find a better one, so i'm still on the lookout. Again, BLUE lights! :megusta:
And the monitor
Asus ML238H 23" 1920 x 1080 2ms Full HD Swivel and Tilt adjustable LEDBacklight LCD $180
I compared many monitors under $200, and this one convinced me, LED backlight technology, full HD 1080p, 10,000,000:1 contrast ratio.
Good monitor in my opinion.
It all adds up to $1460
Financial Aid FTW!
So yeah please give me some feedback, only thing i ask is that you don't just tell me something like...GET A RADEON HD 6990!!!
I'm trying not to spend more than the total i already have, perhaps there are better motherboards or video cards around the same price
or less that i don't know about, maybe the cpu cooler i chose sucks, or there are better ones for cheaper. Maybe you know of a better
computer case, maybe something i chose isn't very reliable. Or maybe you know a website where i can get my hardware for cheaper,
i'm ordering from newegg.
Anything that might help me out will be greatly appreciated.